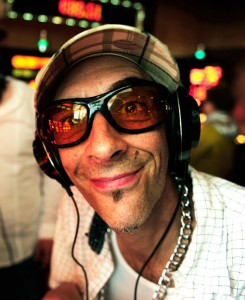 My name is Jaro, comedian out of pure self-protection, and also a DJ and singer-songwriter from The Republic Of Amsterdam. This is my site. Everything that's gathered here, like stray garbage,has come out of my head. Maybe a warning, surely a recommendation. Enjoy, and welcome in my head.
See jaroblog for news about gigs, DJ activities, videos and bullshit.
CV
70′s: growing up, listening to Led Zeppelin, Pink Floyd, and other stuff. Then punkrock exploded.
80′s: PcX (band, punkrock), Last Train From Drug Hill (band, sixties garage-punk)
90′s: Solid Ground (band, grungerock) & working at the door in De Melkweg for about 10 years.
2000′s: Controverse All Stars (dancehall/reggae/hiphop soundsystem), writing for AmsterdamWeekly (newspaper), hosting events (Roots Open Air, etc.) DJ and organiser of 'Fok Stijl!' parties in Club 8 & Korsakoff.