THE CIRCUS COMES TO TOWN…
DriveBy Disco means disco with a twist. Basically, we fuck shit up. We rock the floor with an all out mix of mashups, bootlegs,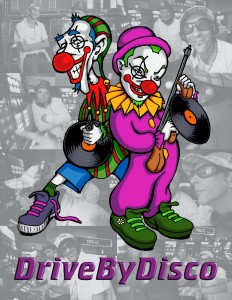 remixes, originals & samples, ranging from funk to punk, hiphop to pop, rock, indie, drum & bass, electro; you name it, we play it and preferably all at the same time. Our motto: there's so little time and so much music, let's play it all, at once. And don't take things too serious. Nothing is sacred, pop music least of all, so get over it. DriveBy Disco is dedicated to the dance floor. That is an otherwise useless space that needs to be fulfilled and trampled under foot repeatedly. Depending on the situation DriveBy Disco will bring dancers, toasters, beatboxers, acts, clowns, balloons, smoke and lots of vicious fun. We take only one thing very serious, and that's disco. DriveBy-stylee.
We also do a much 'cleaner' version, DriveBy Disco-Lite, for regular parties, and a smaller cafe set, DriveBy Disco-Lounge.
Contact us for further details.
NEW MASHUP!
METALLICE VS BASSNECTAR VS NO DOUBT;
'ENTER DOUBTMAN'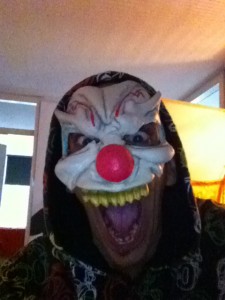 CONTACT
email: jaro@eklectic.nl
telefoon: 0649925077 Jaro
DJ's: Trailertrash & Paulus DB
Just a small sample;