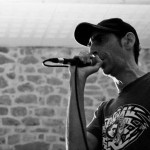 Writing songs is in my blood, I can't ignore their call. I used to write in English, faithfully, because that's the language of rock 'n roll, but since a couple of years I started expressing myself in Dutch. I was raised listening to the old Dutch masters of the sixties & seventies. Lyrically these artists were phenomenal, although their names are now practically forgotten. Their music and words influenced me a great deal when I heard it coming through the windows of the houses and bars of my city.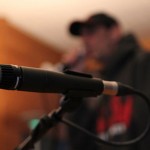 My songs are drifting somewhere between then and now, and with the help of my friends I try to pull them ashore. For my earlier English songs, check 'Jarotext' or www.myspace.com/solidgroundamsterdam for audio. I love to write for other artists, so try me out!
My present Dutch stuff is on the Dutch version of this page.